Target Your Audience for Branding and Sales
Receive the traffic boost you deserve through an online advertising campaign administered by our team at Watermelon Mountain Web Marketing. Whether you're interested in targeting an audience through PPC ads in natural search or investing in a banner ad re-targeting campaign, online advertising can boost both branding efforts and sales efforts.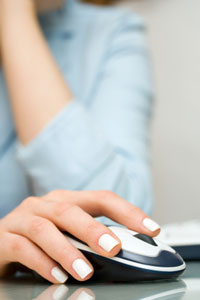 Develop a Pay Per Click (PPC) campaign
Start turning those search engine clicks into conversion with the help of Watermelon Mountain. Consumers are constantly using search engines to find what they need. Creating a PPC ad campaign will allow you stand out from the rest in search engine searches. Watermelon Mountain will help you establish a PPC strategy that will generate conversions and a return on investment. Control your costs with local, demographic, and other settings.
Create Banner Ads
Let Watermelon Mountain create your banner ads. From choosing the banner type, size, and position to selecting the best publishers, our knowledgeable staff can assist you in creating successful creative ads that drive traffic to you.
Re-targeting Campaigns
If your banner campaign is getting you visitors but you would still like to see more conversions, let us create a re-targeting campaign that will keep you top of mind with visitors who have come to your website but haven't converted yet.  Our specialists can create a cost-effective, targeted campaign using re-targeting methods.
Establish a Custom Banner Advertising Strategy
Online banner advertising has a reputation for low click-through rates (CTR) of 1/2% or less. However, if you identify a highly targeted site that reaches your desired audience, your banners may yeild 3-5% CTR. Watermelon Mountain will identify the best sites for your banner ads, research site demographics and negotiate rates, as well as explore e-mail blasts and provide statistical results. We will buy advertising for you at standard agency rates. Watermelon charges for its hourly services, not any commission!
Let us get started on your customized PPC campaign. Call 505.273.4074 or use our inquiry form to request a free consultation.