Social Media Marketing Package $1,099*
If your company or non-profit organization already has a Web site or blog, you can utilize free, social media marketing services like Facebook, Twitter, and niche social media sites to increase your online visibility, build your brand, establish relationships with prospects, and drive qualified traffic to your primary Web presence. Take advantage of this excellent opportunity to get started with a customized marketing plan for social media that will meet your needs!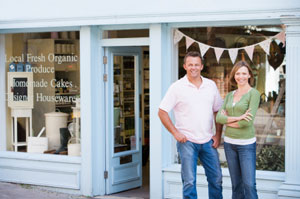 The package includes:
A signed copy of Social Media Marketing All-in-One for Dummies 4th Edition, co-authored by Jan Zimmerman, founder of Watermelon Mountain Web Marketing
Two hours of staff consulting to establish the goals and objectives for your custom campaign
Set up of your Google Business account*
Work with your developer to ensure that Google Analytics is set up to track social media performance goals
Create a business page on Google Plus (or optimize an existing page) and do an initial post
A new or optimized business page or profile on your choice of two of the following social networking sites: Facebook, Twitter, Linked In, Pinterest, YouTube Channel, niche or other social media, or industry- or application-specific social network. (one round of revisions included)
Code for a Share button and Follow Us On icons (chiclets) for your programmer to insert on your site
A social media activity calendar setting out tasks needed to maintain your social presence
One hour of staff training on updating your social media and using the tools below

One URL snipping tool
two "buzz" monitoring tools, such as Google Alerts or SocialMention Alerts
Hootsuite social media dashboard (your choice of free or paid versions)
* Extra charges to repair Google accounts
This package is appropriate for those with an existing Website or blog not already optimized for keywords & metatags.
Call 505.273.4074 or use our inquiry form to request a free consultation.