Getting Started: Online Marketing Package
All the Essentials: $2499*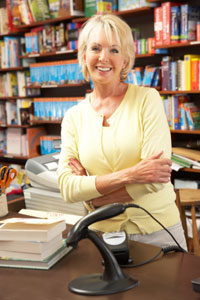 Let us liven your existing site with new traffic or help you get started online. We'll begin by evaluating your existing website or assist in the creation of a website to include key marketing elements to help your business improve in search engine rankings assuring it's marketing efficacy.
Review your existing sites for user friendliness, search engine compliance, and marketing effectiveness
Run baseline reports on search engine ranking, inbound links, and Google Page Rank
Web analytics with review of current site traffic statistics and recommendations
Recommend web site changes and other appropriate online marketing techniques
Create or revise an effective site index that reflects the needs of your target audience
Select and test 36 new keywords appropriate for your target market
Recommend changes for optimizing 1 paragraph/per page for 6 pages for keywords and metatags
Provide tags, optimized text, and reciprocal links for your developer to place on the site
Submit to 20 free, targeted search engines and yellow pages
Request 30 free, targeted inbound links with good Google-relevance, customized for your audience
Submit to 5 social media bookmarking, news, shopping, and/or social directory sites, if applicable
2 hours strategic marketing consultation (principal)
1 follow-up report 3 months after submissions completed
Free signed copy of Web Marketing for Dummies, 3rd edition
*This package is available for small businesses only. Project management available at hourly rates. Each step includes one revision only. Billed 1/2 up front and 1/2 after 3 months. Must be completed within 6 months or subject to additional charges. Prices above do not include taxes, 3rd party charges, or programming costs incurred by your developer. Some tasks and options may be interchanged.
Package Module: Each option $400
1 PPC Campaign (search terms, 1 ad group, 3 ads) on Google, or MSN (3rd party charge) up to $500 in ads; additional hourly charges for more services
Create accounts and profiles on two social media services, e.g. Facebook, Twitter, GooglePlus, or other appropriate social media sites
Write & distribute an online press release (3rd party charge)
Copywriting 6 additional pages from your draft
Additional statistical follow-up per run (search engines, link requests, resubmissions, web analytics, and advice)
Double Option $750
Template e-newsletter design & set-up in Constant Contact (3rd party charge) & Training
Newsletter content
Database Upload
Hourly or Add-On Rates
Copywriting (from your draft) $90 per hour
PPC Campaigns $400 minimum set up + 15% commission
Other Online Advertising Campaigns $400 minimum hourly research + 15% commission >$500
Custom Marketing Plan or Strategic Consulting $150/hour or per project quote
Project Management for Development or Content $90/hour or per project quote
Expanded Marketing, Data Entry, Testing, Training $50/hour or per project quote
Expanded Tech Support for Template or CMS sites $50/hour or per project quote
Template e-newsletter content (in Constant Contact) est. $400/1st issue; then min. $250/issue based on scope & content provided
Social Media Package save $100 on a social media package
Prices above do not include taxes, 3rd party charges, or programming costs incurred by your developer. Some tasks and options may be interchanged.
Need Special Services? Contact Us for a Custom Proposal! Call 505.344.4230 or use our inquiry form to request a free consultation.