Complete Website Analytic Reports!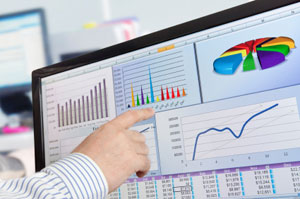 Website analytics are a critical element in evaluating the performance of your web marketing campaign and social media, these include (but not limited to):
sales and shopping cart numbers

inbound link popularity

site submission records

search engine rankings

traffic statistics
social media appearance & referrals
+1, like, share, followers, and re-tweet statistics
Watermelon Mountain can "read the tea leaves" for you. We'll monitor and interpret site statistics–from site traffic to time on site and referral pages. We'll provide an executive level report, and recommend changes in site marketing or content based on results.
Call 505.273.4074 or use our inquiry form to request a free consultation.